Design Engineering
SCAN has established a strong and highly competent design engineering team, which can support our clients in all project phases, including feasibility studies, FEED, basic as well as detailed engineering. Having the engineers from our systems integration and maintenance departments at hand, gives us also the possibility to receive real feedback from the field, further enhancing the quality of design solutions provided to our clients.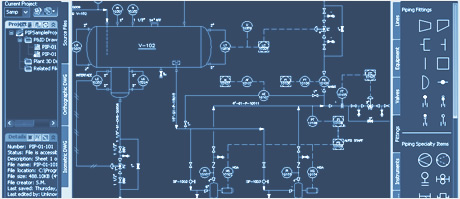 This we see as a significant competitive advantage comparing to companies specialized for design engineering only.
Within the engineering projects, SCAN fully follows recommendations from latest industry standards, (such as IEC 61511 - applicable to safety instrumented systems, or IEC 60079 - applicable to hazardous area installations).
Our engineers are equipped with most up-to-date software tools enabling us to efficiently perform required tasks. These include but are not limited to:
ePlan Electric P8 Professional, with PPE (Process Plant Engineering) module
SmartPlant Instrumentation
AutoCAD Plant Suite
exSILentia
In cooperation with our partner engineering companies, we are also capable of conducting the multidisciplinary engineering design engineering projects, especially for the oil&gas sector.

To top
Design Nostrification Service
According to local regulations, design documentation for projects to be implemented in Croatia, has either to be prepared by the Croatian authorized design engineers, or nostrified, if prepared by foreign designer.
Design nostrification presumes translation of design to Croatian language as well as checking and adjusting the design to comply to Croatian regulations and applicable standards.
SCAN is among a small number of companies, authorized by the Croatian Ministry of Construction for the nostrification of electrical and instrumentation design documentation. We can therefore support foreign EPC companies even in these activities.

To top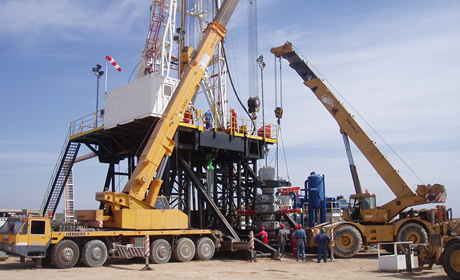 Functional Safety Consultancy
Processes, especially those in oil&gas and chemical plants, involve major hazards with significant potential to cause human losses and harm to assets or environment. Safety Instrumented Systems (SIS) play a significant role within the process industry as their purpose is to reduce the risk of these hazards to a tolerable level. Through the years of experience in design and implementation of safety instrumented systems, as well as by continuous education of our specialists, we have gained expertise which we can share with our clients by providing the assistance in this demanding and nowadays critical discipline. In addition to providing safety instrumented systems design according to IEC 61511 standard, our TÜV certified Functional Safety engineers can offer you the following services:
Leading of Risk Assessment studies (applying HAZOP or other common methods)
SIL allocation and SIL verification
Preparation of Safety Requirements Specifications
Verification of SIS design done by other engineering companies
SIS maintenance consultancy
Custom safety trainings
To top
Instrumentation and Control Systems Integration
Great experience in system integration, a well- trained team of engineers and sophisticated technologies applied are the guaranty for the capability of providing the best solution to your automation problem.
Our partnership with some of the top vendors in the area of industrial automation (e.g. Emerson Process Management, ABB, Mitsubishi Electric) is another advantage. It gives us the opportunity to incorporate the best hardware and software for each customized system keeping the price very competitive.
Within the project implementation we can provide the following integration activities:
Equipment supply
PLC, DCS, HMI and SCADA programming
Safety systems programming (ESD, F&G, BMS)
Terminal Automation Software development
Custom application software development
LV, control and marshalling cabinets manufacturing
Instrumentation and control systems installation
Precommissioning and commissioning
Operator and maintenance personnel application specific training
To top
Commissioning and Start-Up Assistance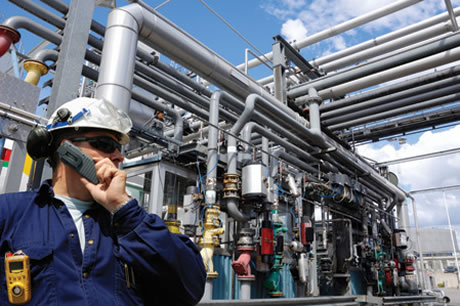 Commissioning and start-up of new plants and equipment presents both a major technical and management challenge. Chasing project deadlines also often require commissioning activities to be performed on a tight schedule. Proper commissioning planning and definition of procedures, together with highly skilled team is critical for performing the efficient commissioning.
By participating in many complex projects involving commissioning activities, our engineers and instrumentation technicians have gained remarkable field experience which can help EPC contractors to meet these demands.
SCAN can also offer support to EPCs by providing instrumentation and control systems precommissioning activities, including the precommissioning planning and preparation of relevant test procedures.

To top
Maintenance services
A true solution to customer needs comes only through the continued support and service after a successful installation.
SCAN maintenance team, consisting of engineers and technicians that have acquired considerable experience in the analysis of all functional aspects of the systems, provides instrumentation and control systems maintenance services as well as technical support, also for systems supplied by other companies.
We offer our customers the possibility of tailor made maintenance agreements, adjusting to customer needs. Here are some of the features that can be included in the agreement:
24/365 on-call support,
immediate response to your call in an emergency,
preventive maintenance checks
safety instrumented system components proof-testing,
reactive maintenance interventions,
spare parts on consignment,
on-site repair capabilities
etc.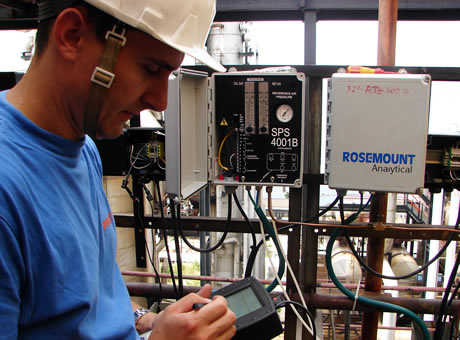 Major players in Croatian oil & gas industry, such as INA, Plinacro, PROplin or Crodux Plin, have recognized our capabilities and are continuously engaging SCAN for instrumentation and/or control systems maintenance.

To top
Control Panels Manufacturing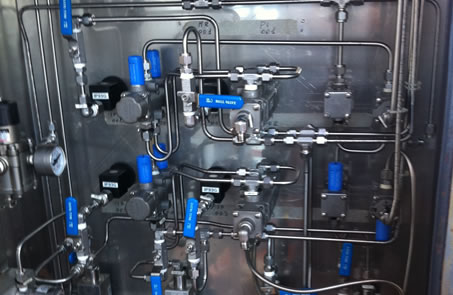 Arising from projects needs, SCAN has developed the design as well as production of various types of control panels and packages, such as:
Valve actuator control panels (including the "partial stroke test" options)
Fusible plugs control panels
Wellhead control panes (WHCP)
Instrument air dryer packages
We select high quality panel components from major European manufacturers thus ensuring the product quality not only on system level but also on component level. We deliver control panels suitable for both onshore and offshore applications.

To top
Gas Compressor Packaging
Considering our well experienced team of process, mechanical and instrumentation and control engineers, we are able to provide complete solutions for gas compressor packaging which includes:
Detail design (technology, mechanical, instrumentation and control)
Assembly
Control panel manufacturing
Instrumentation and Control System integration (customized software development)
Comissioning
Maintenance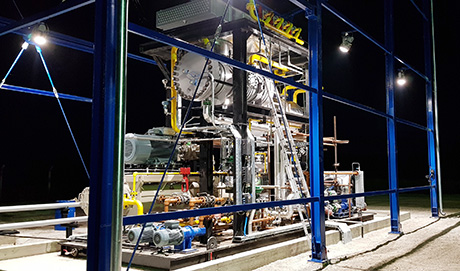 Apart from standard solutions, our packages are highly customized according to customers needs and application.

To top